Rose Barberat
JO-HS Residency July 2022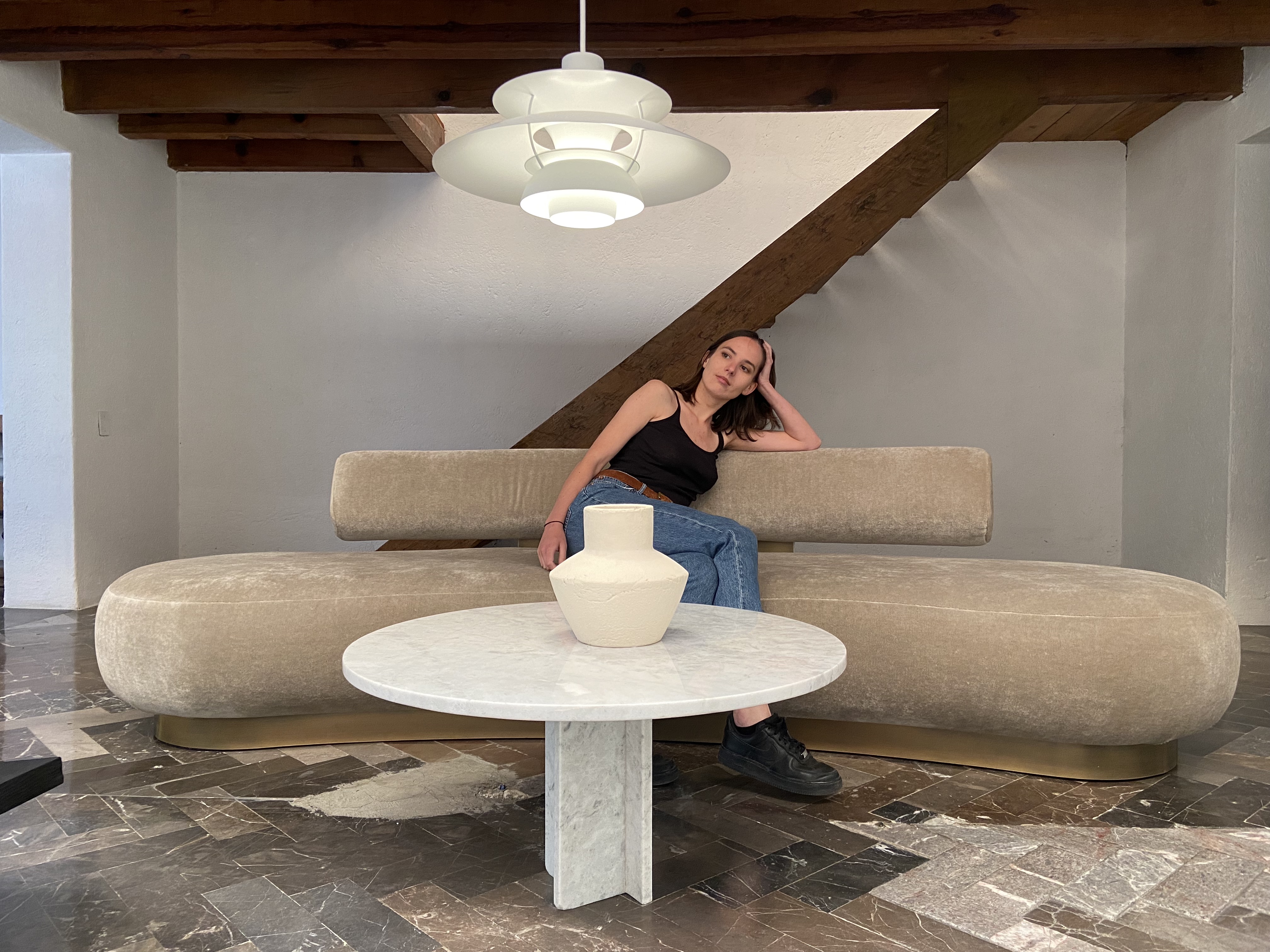 Rose Barberat (born in 1994 in Saint-Claude, France) lives in Paris and works in Clichy at Poush Manifesto. After studying Modern Letters at the University of Cergy-Pontoise, she graduated with a master degree in Creative Writing, later entering the Ecole Nationale Supérieure des Beaux-Arts of Paris. After two years in Tim Eitel's studio, she joined Nina Childress's, refining her practice in oil painting and questioning the issues of contemporary representation.

Her first solo exhibition "Planétarium" in September 2021 at PACT gallery came after graduating the Beaux-Arts of Paris in July 2021. The exhibition received support from the CNAP (national center of visual arts) for the first exhibition with a grant.

During this time she also presented a solo exhibition at Art Paris art fair, within the focus on the "Portrait and figuration" of Hervé Mikaeloff. Similar work was shown as part of the collective exhibition "L'écume des songes" in September 2021 at Poush Manifesto, an artistic residency. Previously, she participated in several collective exhibitions in France, her work was also shown in several fairs as Fiac OVR 2021 and NADA Miami 2021 in the USA.

Rose Barberat develops a figurative pictorial vocabulary using references to the narrative, the genre of the novel and more specifically to autofiction. In her work, she seeks to provoke a shift, a disorder where doubt interferes between what is probable and what is real by the appearance of fantastic or chaotic details. Her paintings are conceived as objects of contemplation and discuss the idea of an artificial staging based on real facts. The artist creates fictions from documents taken from photographic sources she realizes. Starting from an image allows her to discuss the seduction it exerts, while giving an idea several appearances, several versions that lead to painting. Her work revolves around color and its reception. Monochrome like a black and white film orients our reading of the image and gives it an impact. Working mainly on large painting, it is an immersive experience based on the human scale that the artist seeks to convey through painting. Her work revolves around portraiture, around our contemporary era and humanity extracting symbols and visual signs anchored in our subconscious to propose a place of questioning our relations between ourself and one's surroundings."