JO-HS: In Residence

September 3 - October 31, 2022
Gobernador José Guadalupe Covarrubias 46, San Miguel Chapultepec



JO-HS is delighted to announce the new exhibition "JO-HS: In Residence" bringing together new works of five artists who have been part of the residency program summer 2022 at JO-HS. The show features work by Rose Barberat, Antoine Lussier, Jack Mernin,
This exhibition extends an investigation of materials and shapes by Gabriela Maskrey, Jack Mernin, Antoine Lussier, Pedro Lavin and Rose Barberat made during their stay in Mexico. Each one, in their own way and with their style, have created works in-situ throughout a month. At JO-HS we are very interested in making the creation processes visible. We firmly believe that everyone deserves a space to work and express themselves. Likewise, we believe the dialogue expands and is exchanged by having a multifunctional space where an immersive experience is taking place.

For some artists it may be their first time in Mexico City, so it takes a considerate adjustment to get the "feel" for this vibrant, chaotic, and colorful city. In a way, the artists become like a sponge; absorbing the culture, essence, smells, views and the day to day life, but also dispelling their past burdens and monotonous routines.

Nothing gives us more pleasure and pride than exhibiting the work that has been created here; which has led us to learn more about all the artists who have worked in the studios. It's about making connections and actually understanding the artists and hence their work. Only in this way can the totality of their art be understood.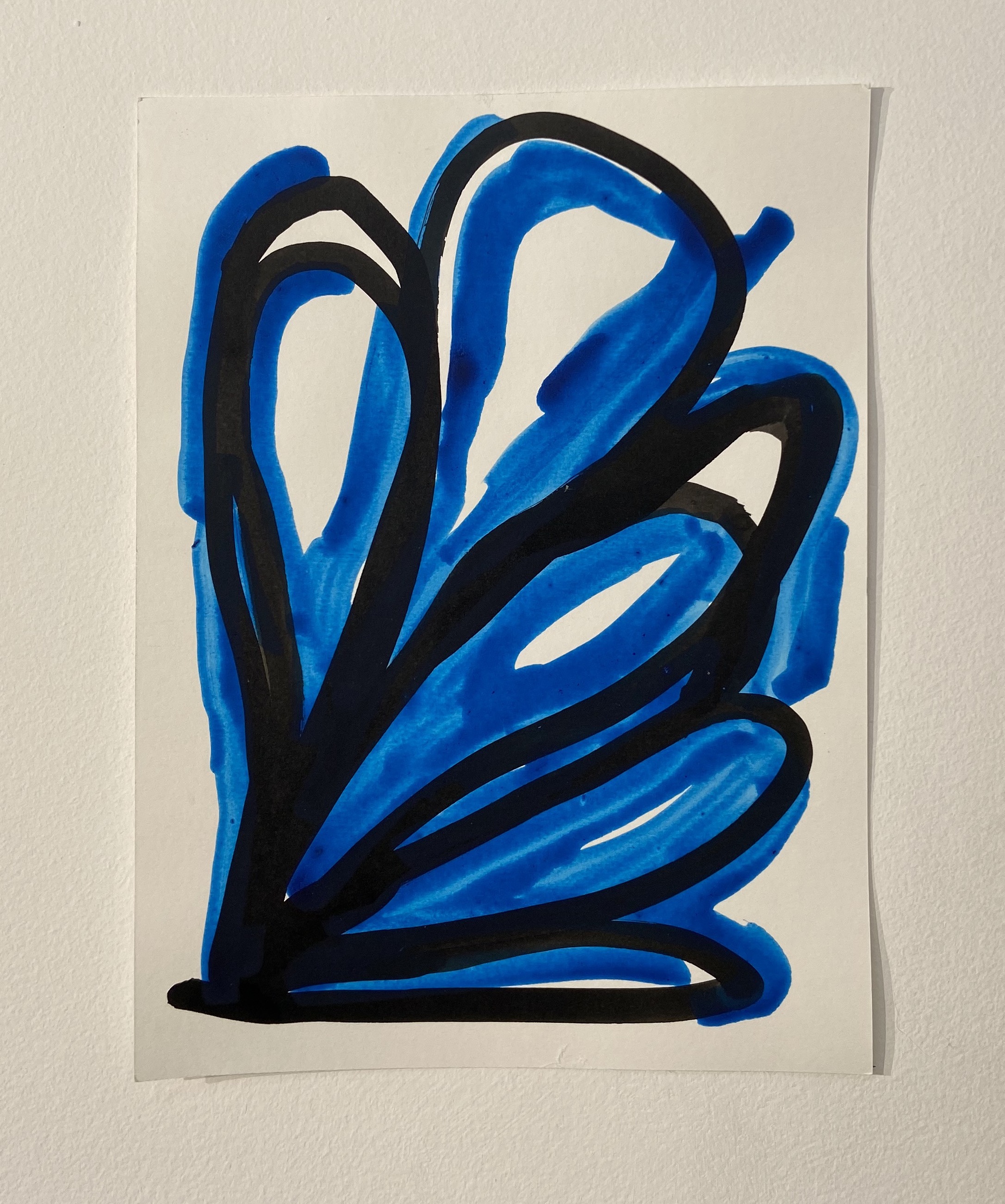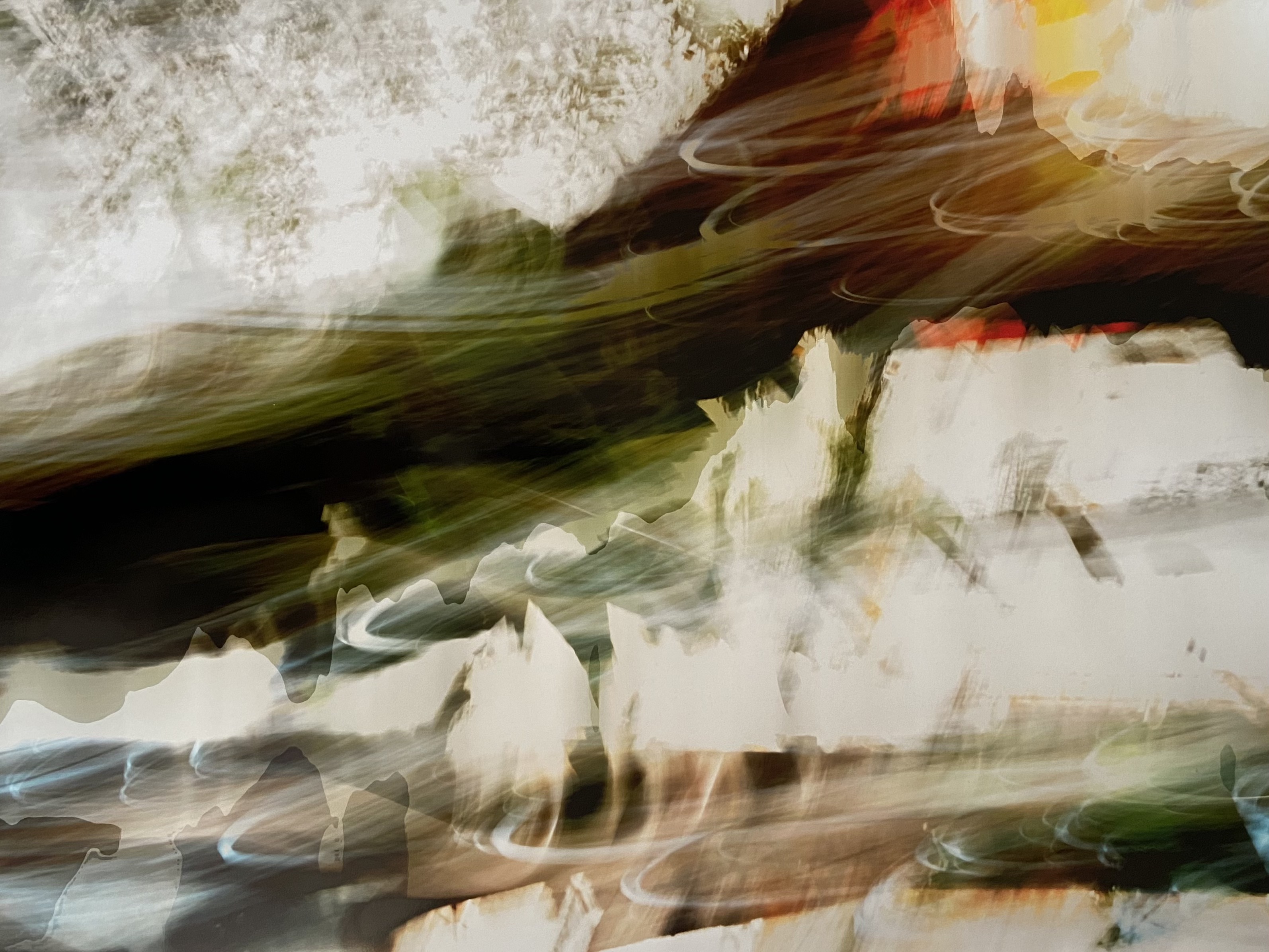 About the artists
Antoine Lussier (b.1994, Montréal, CA.)

Born in Montreal (QC), Antoine Lussier (He/Him) is a visual artist who lives and works in Montreal. His work resists the philosophies and practices of traditional photography while playing with the medium in a self-referential way. Antoine is currently completing his studies at Concordia University. His work has been presented in several group exhibitions in London, New York and Montreal.

Antoine Lussier explores material and digital photographic resistance by working with methods of fragmentation, juxtaposition, distribution and duplication. Antoine's photographs are contemplative in their textures, details and abstractions. His photographs explore, through the transparency of his work, the errors and the chances he leaves intentionally behind. Traces and marks come to surface on his images, showing all the materials used, transformed and physically explored by the repetition, scanning and reframing he is constructing.

//

Nacido en Montreal, Canadá, Antoine Lussier (él) es un artista visual que vive y trabaja en Montreal. Su trabajo se resiste a las filosofías y prácticas tradicionales de la fotografía jugando con el medio de una manera auto-referencial. Antoine actualmente está concluyendo sus estudios en la Universidad de Concordia. Su trabajo ha sido exhibido en diversas exposiciones en Londres, Nueva York y Montreal.

Lussier explora el material y la resistencia fotográfica trabajando con métodos de fragmentación, yuxtaposición, distribución y aplicación. Las fotografías de Antoine se consideran contemplativas en su textura, detalles y abstracciones. Sus fotografías exploran por medio de la transparencia de su trabajo, los errores y las oportunidades que intencionalmente deja pasar. El trazo y la marca se hacen visibles en sus imágenes, mostrando todos los materiales que utiliza, transformados y físicamente trabajados por medio de la repetición.


---

Jack Mernin (b. 1991)

Jack Mernin is an American artist who divides his time between Philippines, New York, NY, and Belleville, PA. Mernin received his B.F.A from the Rhode Island School of Design in 2014. Mernin's large-scale paintings are designed using an intuitive approach that seeks to translate particular visual encounters. Atmospheric forms are suggested as fragments, colliding in rapid succession until a surprising image inadvertently reveals itself. Dynamic color relationships absorb spontaneous structures, which establish seductive, unstable compositions that both command and retain attention. Recent solo exhibitions include Every Now and Again, Altro Mondo, Manilla (2019) and Lansgage, Kanto Gallery, Manila (2018).

//

Jack Mernin es un artista americano que divide su tiempo entre Manila, Filipinas, Nueva York y Belleville, Pennsylvania. Mernin recibió su licenciatura en artes de la Escuela de Diseño de Rhode Island en el 2014. Sus pinturas de gran formato son diseñadas a partir del acercamiento intuitivo que buscan traducir experiencias visuales específicas. Las formas atmosféricas suponen fragmentos, colisionados con rápida sucesión hasta que una forma inadvertida se revela. La relación entre los colores dinámicos absorben estructuras espontáneas las cuales establecen seductivas e inestables composiciones que piden y del mismo modo, se resisten a la atención. Tuvo recientes solo shows en Every Now and Then, Altro Mondo, Manilla (2019) y Lansgage, Kanto Gallery en Manila (2018).



More about Jack ︎︎︎




---

Rose Barberat (b. France, 1994)

Rose Barberat (born in 1994 in Saint-Claude, France) lives in Paris and works in Clichy at Poush Manifesto. After studying Modern Letters at the University of Cergy-Pontoise, she graduated with a master degree in Creative Writing, later entering the Ecole Nationale Supérieure des Beaux-Arts of Paris. After two years in Tim Eitel's studio, she joined Nina Childress's, refining her practice in oil painting and questioning the issues of contemporary representation.

Her first solo exhibition "Planétarium" in September 2021 at PACT gallery came after graduating the Beaux-Arts of Paris in July 2021. The exhibition received support from the CNAP (national center of visual arts) for the first exhibition with a grant.

During this time she also presented a solo exhibition at Art Paris art fair, within the focus on the "Portrait and figuration" of Hervé Mikaeloff. Similar work was shown as part of the collective exhibition "L'écume des songes" in September 2021 at Poush Manifesto, an artistic residency. Previously, she participated in several collective exhibitions in France, her work was also shown in several fairs as Fiac OVR 2021 and NADA Miami 2021 in the USA.

In her work, Rose Barberat develops a figurative pictorial vocabulary that references narrative and more specifically autofiction. Fictional elements disrupt reality, prompting us to question the porosity between reality and fiction. Her paintings are fictions of monochrome worlds, each distinctively marked by their own primary colors where she seeks to create a conversation between the duality of the probable, real, and fantastic from the beginning point of photographic sources.

Working mainly on large scale portrait paintings, the artist seeks to convey an immersive experience through the use of the human scale. Contemporary society, humanity extracting symbols and visual signs anchored in our subconscious are utilized to propose a place of questioning our relations between ourselves and our surroundings.

//

Rose Barberat (nacida en 1994 en Saint-Claude, Francia) vive en París y trabaja en Clichy en Poush Manifesto. Después de estudiar Letras Modernas en la Universidad de Cergy-Pontoise, se graduó con una maestría en Escritura Creativa y luego ingresó a la Ecole Nationale Supérieure des Beaux-Arts de París. Después de dos años en el estudio de Tim Eitel, se unió al de Nina Childress para refinar su práctica de la pintura al óleo y cuestionar los problemas de la representación contemporánea.

Su primera exposición individual llamada "Planétarium" fue en septiembre del 2021 en la galería PACT, después de haberse graduado en la universidad de Beaux-Arts de París en julio del 2021. La exposición recibió el apoyo del CNAP (centro nacional de artes visuales) para la primera exposición con una beca.

Su trabajo fue presentado al mismo tiempo en una exposición individual en la feria de arte Art Paris en París dentro del enfoque en la escena francesa "Retrato y figuración" de Hervé Mikaeloff. Algunas obras similares también fueron presentadas en la exposición colectiva "L'écume des songes" en septiembre de 2021 en Poush Manifesto; una estudio de residencias para artistas. Anteriormente, participó en varias exposiciones colectivas en Francia, su trabajo también fue mostrado en varias ferias como Fiac OVR 2021, NADA Miami 2021 en EUA.

En su trabajo, Rose Barberat desarrolla un vocabulario pictórico figurativo que hace referencia a la narrativa y más específicamente a la autoficción. Los elementos ficticios perturban la realidad, incitándonos a cuestionar la porosidad entre realidad y ficción. Sus pinturas son ficciones de mundos monocromáticos, cada uno marcado distintivamente por sus propios colores primarios donde busca crear una conversación entre la dualidad de lo probable, lo real y lo fantástico desde el punto de partida de las fuentes fotográficas.

Trabajando principalmente en pinturas de retratos a gran escala, el artista busca transmitir una experiencia inmersiva mediante el uso de la escala humana. La sociedad contemporánea, la humanidad extrayendo símbolos y signos visuales anclados en nuestro subconsciente son utilizados para proponer un lugar de cuestionamiento de nuestras relaciones entre nosotros y nuestro entorno.


---

Pedro Lavin (b.1989, Mexico)

Pedro Lavin (b. 1989) is visual artist and filmmaker from Mexico City, currently living and working in NYC.

His work explores self mythology, ritual and personal deific pantheons; weaving magical realism and oneiric fantasy with his own lived experience to create story. This aesthetic pursuit is rooted in themes of sex, gender and desire; the metamorphotic power of nature; and the primal link between the sacred and the profane. His multidisciplinary practice unfolds across a variety of artforms including drawing, digital collage, film, concept and generative art.

Lavin's work has been shown internationally at Sundance Film Festival, Annecy Animation Film Festival, REDCAT Gallery; collected a Bronze Cannes Lion, won gold at ORION Film Festival; and is a part of Vimeo's curated Experimental Film Collection. It has been covered by the New York Times, LA Times, Communication Arts Magazine, Fast Company and STASH Media. On March 2022, Lavin completed a residency at JO-HS, a studio and gallery space located in the heart of Mexico City.

Lavin is currently in post production for "La Pequeña Muerte", a short film inspired in equal parts by his own queerness, sexuality and the hybrid cultures of his native Mexico.

//

Pedro Lavin (n. 1989) es artista visual y cineasta de la Ciudad de México, actualmente vive y trabaja en Nueva York.

Su obra explora mitologías propias, rituales y panteones deíficos personales; tejiendo realismo mágico y fantasía onírica con su propia experiencia vivencial para crear una historia. Esta búsqueda estética tiene sus raíces en temas de sexo, género y deseo; el poder metamórfico de la naturaleza; y el vínculo primordial entre lo sagrado y lo profano. Su práctica multidisciplinaria se desarrolla a través de una variedad de formas de arte que incluyen dibujo, collage digital, cine, concepto y arte generativo.

El trabajo de Lavin se ha mostrado internacionalmente en el Festival de Cine de Sundance, el Festival de Cine de Animación de Annecy, la Galería REDCAT; obtuvo un León de Bronce en Cannes, ganó el oro en el Festival de Cine ORION; y es parte de la colección de películas experimentales de Vimeo. Ha sido cubierto por el New York Times, LA Times, Communication Arts Magazine, Fast Company y STASH Media. En marzo de 2022, Lavin completó una residencia en JO-HS, un espacio de estudio y galería ubicado en el corazón de la Ciudad de México.

Lavin se encuentra actualmente en la postproducción de "La Pequeña Muerte", un cortometraje inspirado a partes iguales en su propia queerness, sexualidad y las culturas híbridas de su México natal.


---

Gabriela Isabel Maskrey (b. 1987, London)

Gabriela is an artist and graphic designer born in London and raised in Lima. She studied Architecture at The University of Edinburgh and majored as MA Editorial Design at ELISAVA Barcelona School of Design and Engineering. Gabriela is founder of creative studio Te MATA and is currently living between Costa Rica and Mexico.

Gabriela has worked in numerous series, exploring repetition and layering of naif portraits, tropical formations and other abstractions. Gabriela is known for her artistic and design work across various platforms, media, and publishing.

//

Gabriela es una artista y diseñadora gráfica nacida en Londres y criada en Lima. Ella estudió Arquitectura en la Universidad de Edimburgo y se graduó con maestría en Artes de diseño editorial en ELISAVA Escuela de Diseño e Ingenierías de Barcelona. Gabriela es fundadora del estudio creativo Te MATA y actualmente vive entre Costa Rica y México.

Gabriela ha trabajado en numerosas series, explorando la repetición y el trabajo de capas de retratos con figuras naif, formas tropicales y otras abstracciones. Gabriela es conocida por su trabajo como artista y su trabajo como diseñadora a través de diversas plataformas, medios y publicaciones.