JACK MERNIN
b. 1991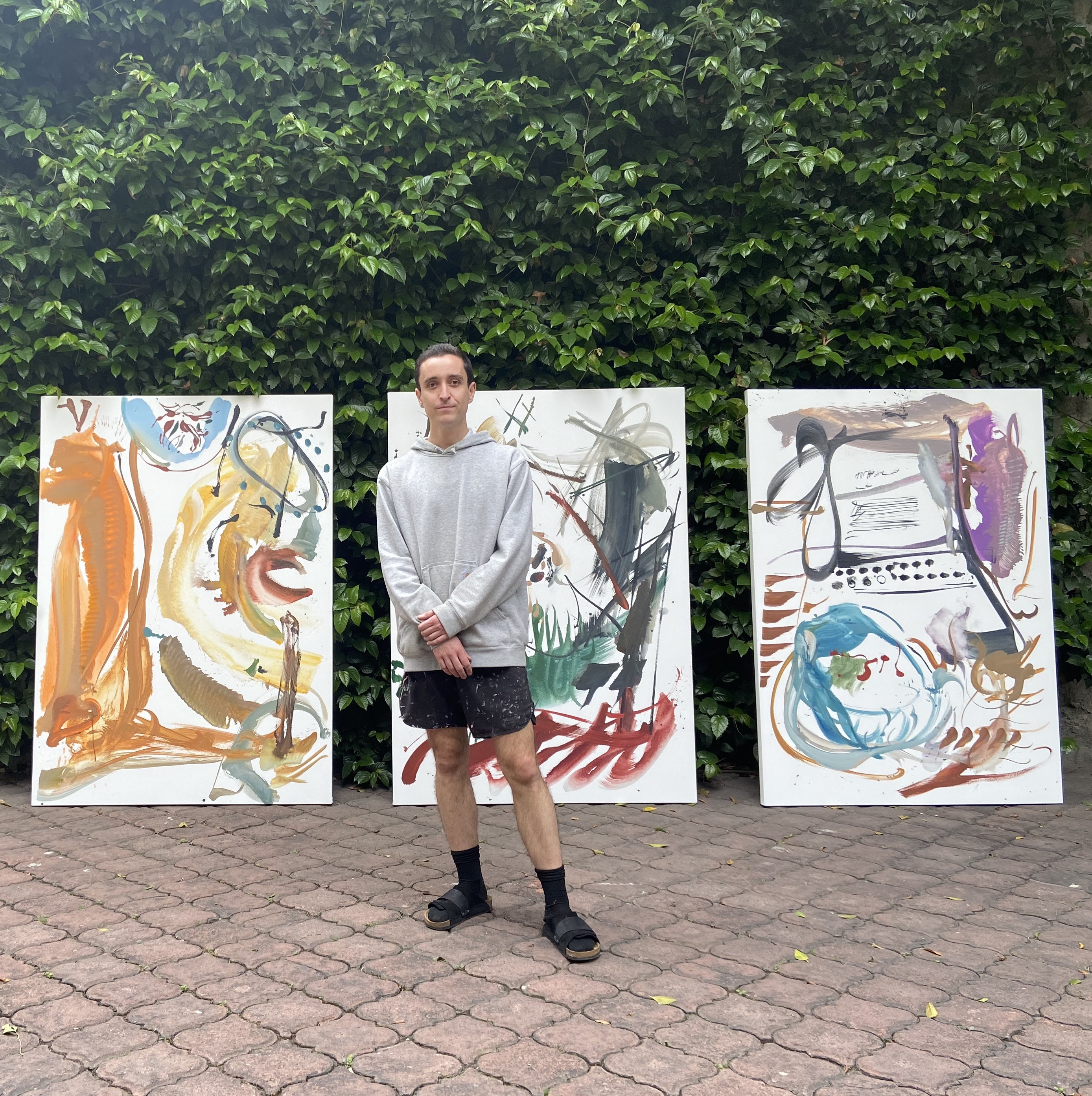 Biography

Jack Mernin (b.1991) is an American artist who divides his time between New York, NY, and Belleville, PA. Mernin received his BFA from the Rhode Island School of Design in 2014.

Mernin's large-scale paintings are designed using an intuitive approach that translates visual encounters. Atmospheric forms are suggested as fragments, colliding in rapid succession until a surprising image inadvertently reveals itself. Dynamic color relationships absorb spontaneous structures, which establish seductive, unstable compositions that both command and retain attention.

Recent solo exhibitions include the nonsense of the square, the ridiculousness of the stare, Bellefonte Art Museum, PA (2021) Future Novel, Trotter & Sholer, NY, New York (2020) Every Now and Again, Altro Mondo, Manilla (2019) and Lansgage, Kanto Gallery, Manila (2018).